The I Can Fly Reading Orton-Gillingham Reading Program, Ages 5-7
Launch your young readers to reading success!
Comprehensive Reading Curriculum
The I Can Fly Reading Program follows a comprehensive curriculum designed specifically for younger students just learning to read. We cover essential reading skills, as specified by the science of reading, such as letter recognition, phonics, sight words, vocabulary development, and reading comprehension. Each lesson is carefully crafted to ensure your child progresses at their own pace while building a strong foundation for lifelong literacy.
Engaging and Interactive App
The I Can Fly Reading program combines the power of engaging content with an interactive app! We believe that every child deserves a strong foundation in reading, and our program is designed to make learning fun, accessible, and effective.
Multisensory Approach
We incorporate a multisensory approach into our program, engaging multiple senses to enhance learning. Through sight, sound, and touch, your child will actively participate in activities that reinforce letter-sound associations, word recognition, and comprehension skills. This approach makes learning enjoyable and helps children retain information more effectively.
Rewards
Your young student will earn reward coins as they do the activities. Coins can be spent on fun activities and games in the "Fun Zone'. Your child will be motivated to practice what was taught!
Progress Tracking
With the I Can Fly Reading Program, you can stay connected to your student's learning journey. Our app provides detailed progress reports, allowing you to track their achievements and identify areas where they may need additional support for a personal learning experience.
Interactive Learning!
You teach, your student plays the games and earns coins that they can spend in the FUN ZONE!
The books and the web-app are all you need!

*The black and white books follow the same scope and sequence as the color books, however, the exercises are not identical.
If you have the book(s), you can get the
I Can Fly

®

Reading Program
web-app
for 60% off the listed price!
$11.99 $4.80
Get the discounted app!
No book, but want the app?
Get the PREMIUM app which includes the lesson slides!
Already have the basic app? Get the Lesson Slides!
Over 1000 colorful slides to engage your students. Perfect for remote teaching or using a Smart Board in the classroom.
Easily View Your Student's Progress
You can view your student's progress on your dashboard, where you can see every word your student read and spelled, as well as every sentence read. You'll easily know what areas your students need help with.
The Teaching Tools
Includes: flash cards for review, letter tiles for interactive demonstrations with sound charts and audio, and *Over 1000 colorful lesson slides to illustrate the lessons in a structured, explicit manner.
* Lesson slides are only in the premium app.
The Fun Activities
Fun activities to identify sounds and words, to complete sentences, and to spell words. While this is done, children earn coins that can be spent in the "Fun Zone".
Fun activites to identify sounds and words, to complete sentences, and to spell words. While this is done, children earn coins that can be spent in the "Fun Zone".
The Fun Zone to Spend Earned Coins
Children can spend their earned coins in several stores, such as the train store, the farm store, the feed store, and the arcade.
Attention Teachers!
Teaching a class or teaching remote?
Get the PREMIUM app, which has colorful lesson slides, which can be used on a Smart Board or for remote teaching.
15 Day Money Back Guarantee!*
*Minus credit card fees.
This is the most affordable online reading program available!
Improve reading in just a few weeks without the tears and frustration.
Testimonials
"Last year a fellow colleague introduced me to the I Can Fly Reading and Blast off to Reading program. Since then I have recommended it to everyone working with students. I use the app daily to reinforce the lesson plans in the book. My students have their own workbook that they enjoy using. The app gives my students endless practice. I don't know what I would do if I didn't have it."
Deanne Lakatos - OG Practitioner
"I have been using the I Can Fly and Blast Off to Reading workbooks for years with amazing results. This year I finally tried the online resources to use with my online clients during Covid and absolutely love them and so do all my clients!!"
Samantha Tremaine - Master's in Childhood Education, Orton Gillingham Trained
Dashboards for Different Roles Makes Managing Easy!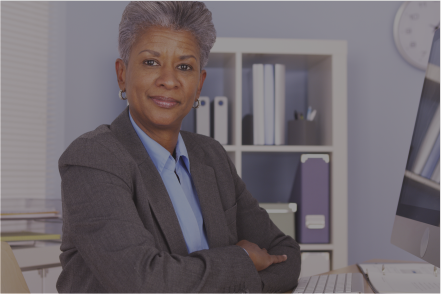 School Admin
Overview Tour
Teacher/Parent
Overview Tour
Your Student's
Experience Tour
Your Admin Dashboard has all the functions you need to keep track of your purchases and teacher assignments.
1 / 7
To get started, create your "Teacher List".
2 / 7
Once teachers are registered you can assign the items that you purchased.
3 / 7
To assign a license to a teacher, simply select the link next to the item's name.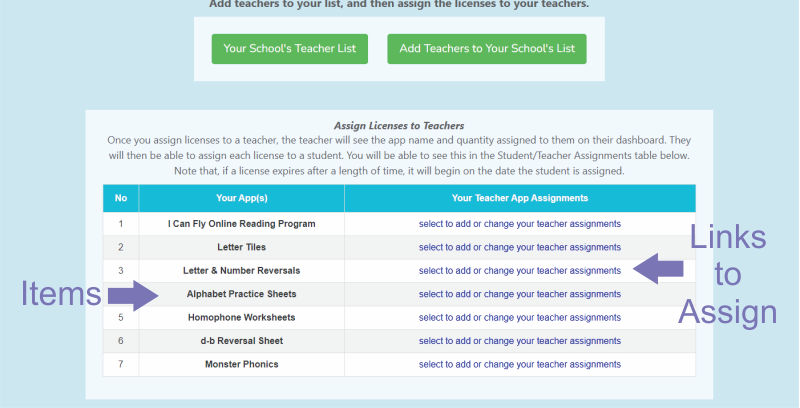 4 / 7
Then select the teacher's name from the drop-down list, and assign a quantity of licenses. The teachers will be notified by email so they can get started!
5 / 7
Once your teacher activates a license by assigning it to a student, you'll see everything on your Student/Teacher Assignment table. This way, you'll know what's being used and when a license expires.
6 / 7
7 / 7
❮
❯
First, create your class.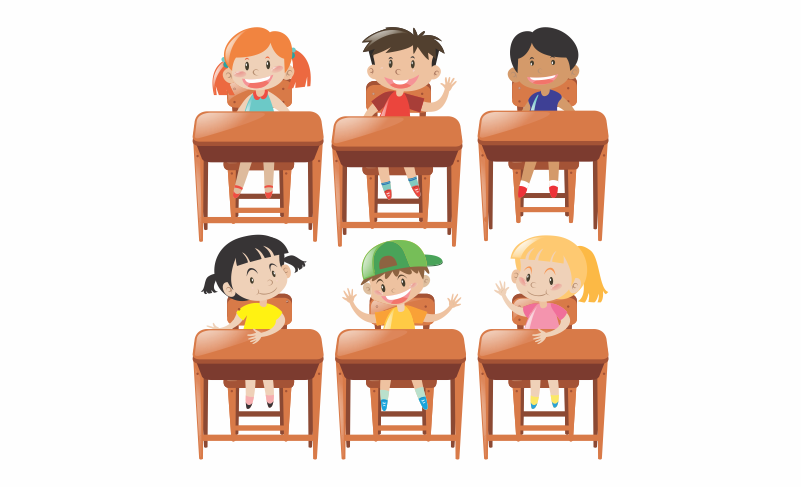 1 / 15
From your dashboard, you can add students to your classroom.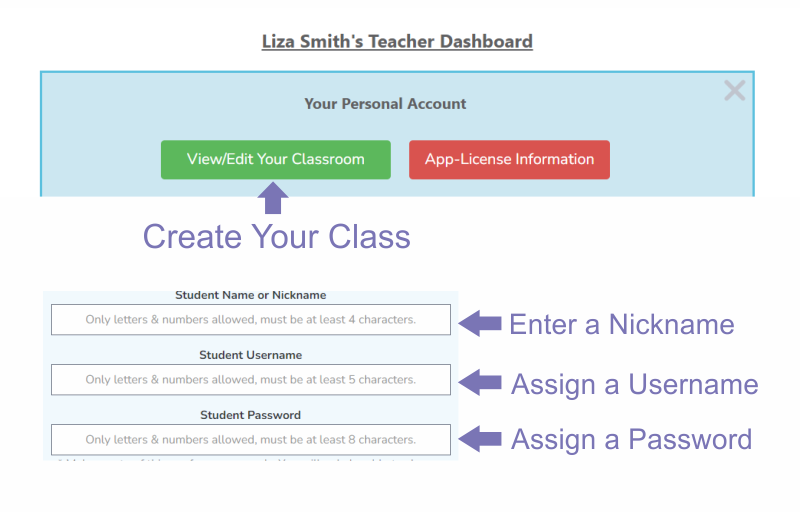 2 / 15
You can easily see and edit your class. You can also award coins to students as an incentive.
3 / 15
Next, assign students to the apps that you purchased.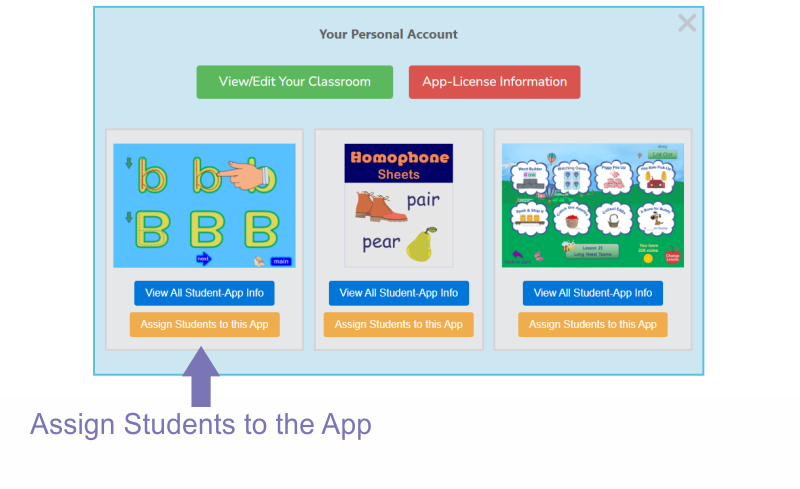 4 / 15
Select your students from the pull down menu.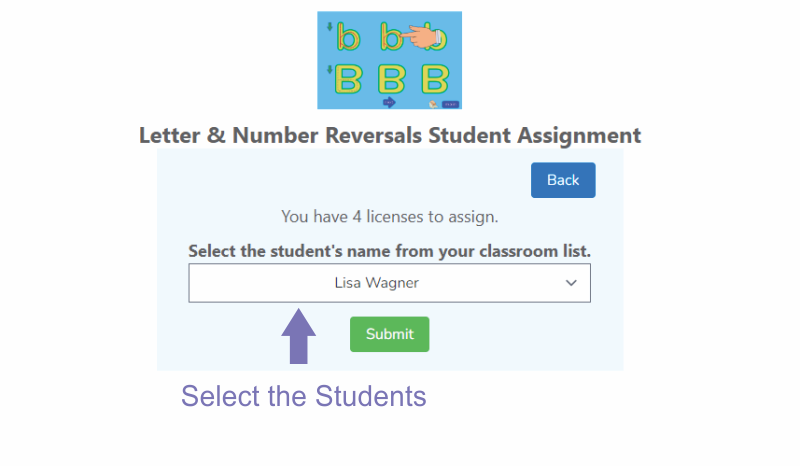 5 / 15
When done, you can view your student list for the app.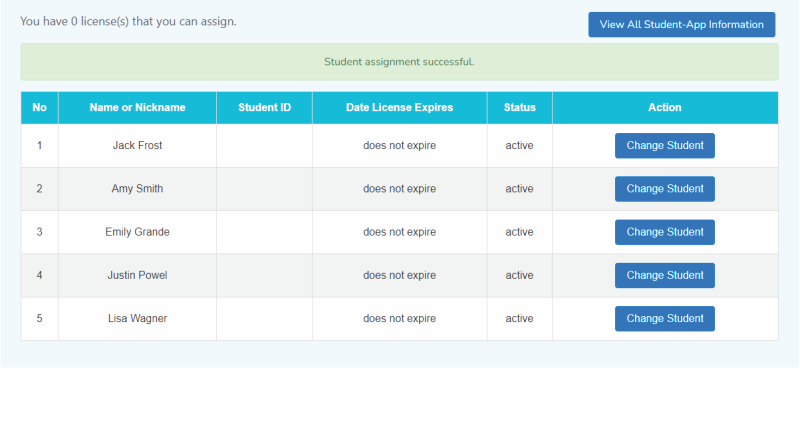 6 / 15
To teach, select the Web-App or PDF from your dashboard...
7 / 15
... and teach!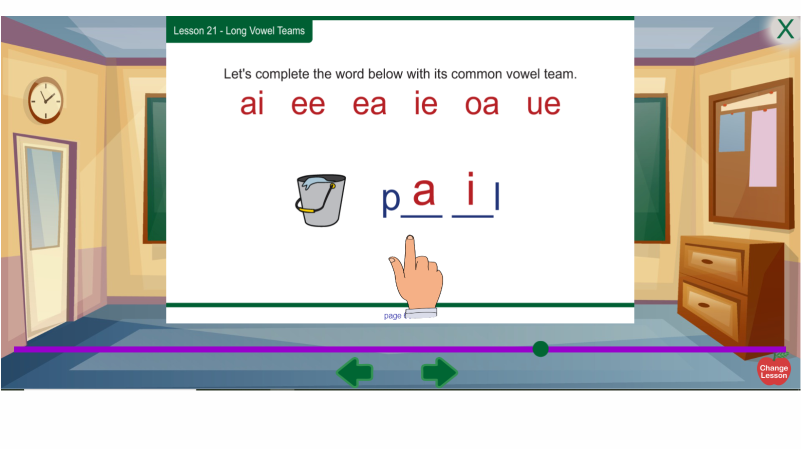 8 / 15
Some Web-Apps collect student data so you can see their progress.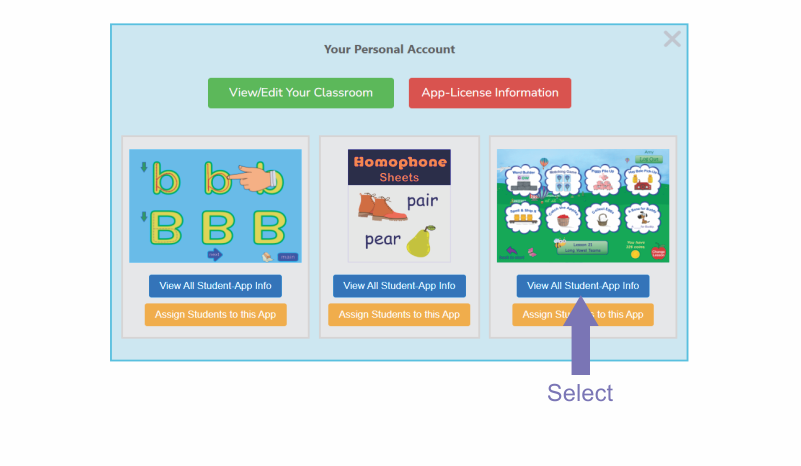 9 / 15
From the Student-App Table you can see students assigned to the app, their expire dates (if the app expires), and the "Show Progress" button.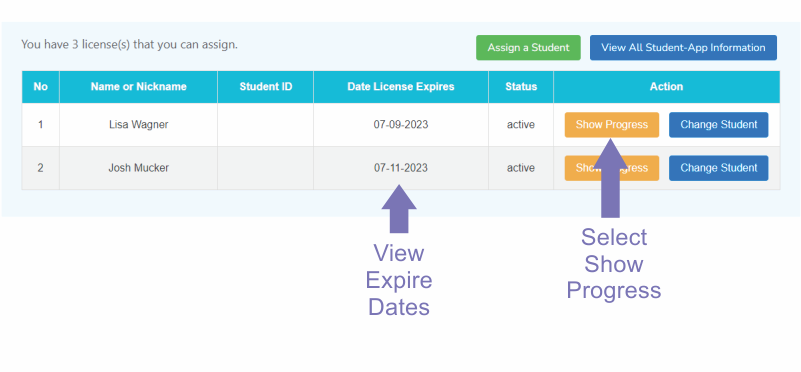 10 / 15
See exactly how your students answered questions.
11 / 15
If you're a teacher who is affiliated with a school that purchases our items, you'll also see all your assignments on your dashboard.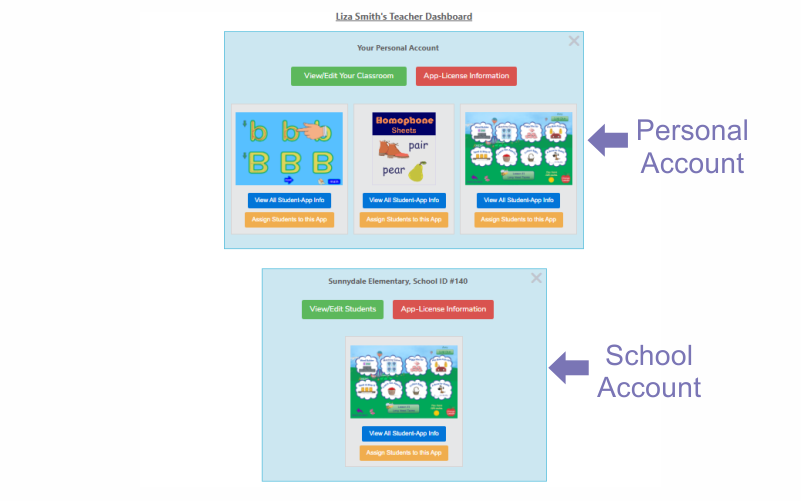 12 / 15
Our online programs & tools make using a Smart Board easy for presentation.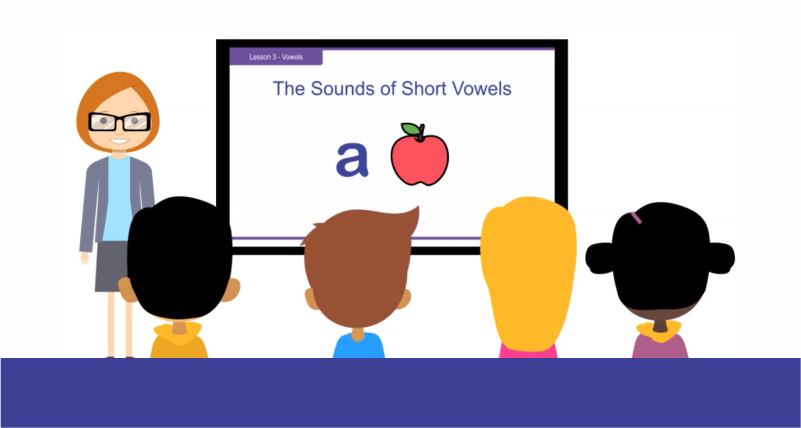 13 / 15
And remote teaching is now seamless.
14 / 15
15 / 15
❮
❯
Once you have added your student to your class, they can sign in on their kid-friendly login page.
1 / 10
The student dashboard is a fun place where your student can select a Web-App or PDF that you assigned.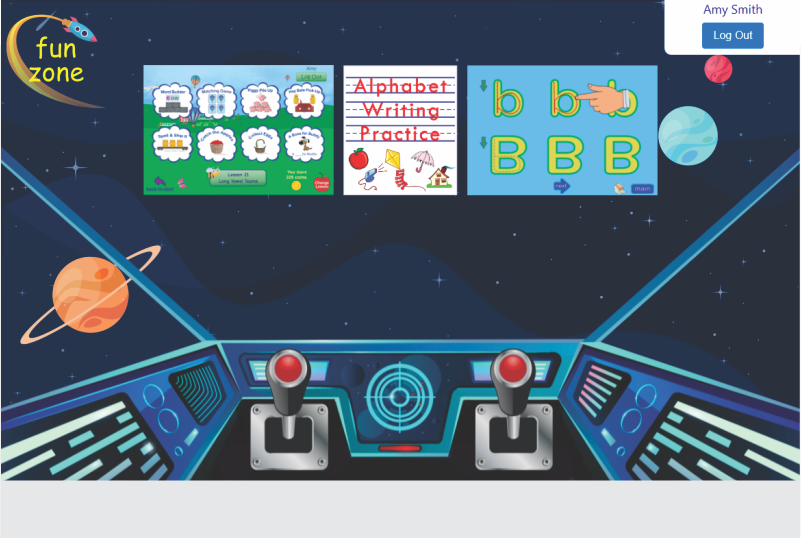 2 / 10
Here they easily play the fun games to reinforce your lessons, earning coins as they play!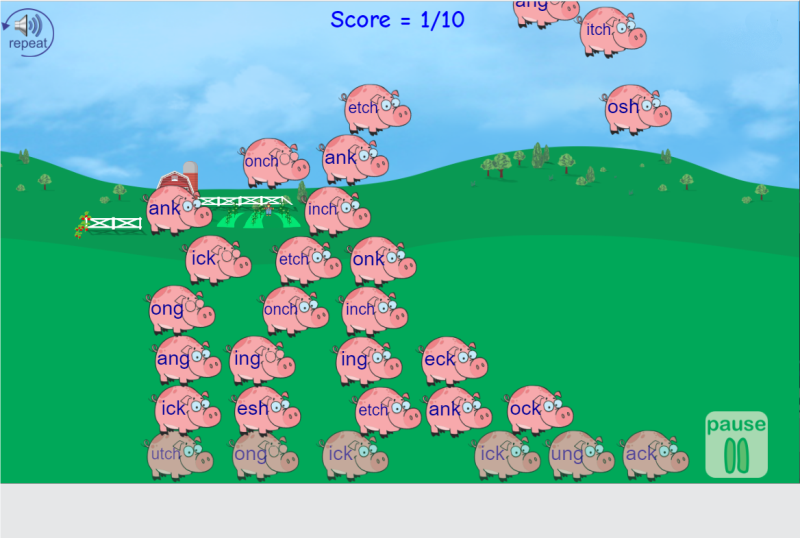 3 / 10
They can visit the "fun zone" to spend their earned coins.
4 / 10
They can create their own farm,
5 / 10
purchase food to feed their farm animals,
6 / 10
and purchase items for a train layout.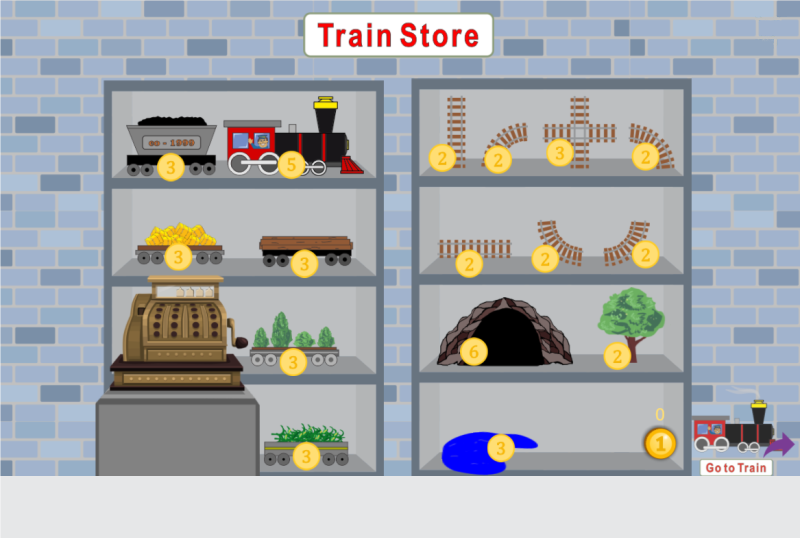 7 / 10
The train will run along the track layout that your student creates.
8 / 10
There's also an arcade with fun games to play!
9 / 10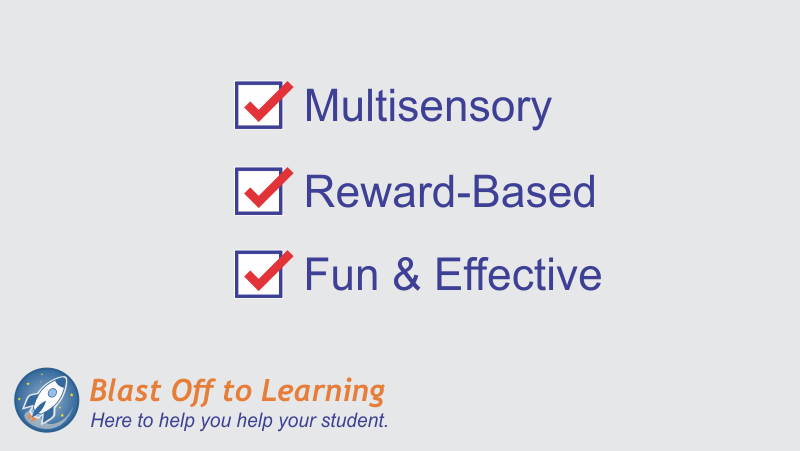 10 / 10
❮
❯
Our web-apps run on any device that supports a browser.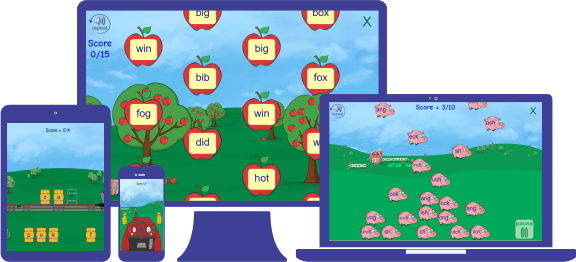 Apps run on Chrome Books, iPads, PCs & Macs, and even smart phones!